Amazon FBA PL Expert:
I can be your Virtual Assistance will fulfill all the responsibilities from A to Z for your Amazon Seller Center business Account management to ensure a profitable business with great account health as well. Because of my knowledge, skills, experience, Advance & Latest Technique's which are very rear in the market and I am sure there are very few peoples who have this type of skills, Theses techniques are so magical and we are getting awesome results with Sale, ACOS, TACOS, CTR, CVR, Amazon Choice Badge, Best Seller Rank and many more.
Product Hunting:
I have latest Product Hunting techniques so I can hunt a potential product for you with very good profit margin and having good number in daily sales. I will extract the real time data by using my latest skills and will show you everything on sheets which I will done for the selected product. Tools I am using for Hunting are Jungle Scout, Helium10, Marchant Word, Viral Launch, Keepa, Google Trends and MS Excel etc.
Please see the attached Screen Shorts for This is how we get the data for Product Analysis, Design Selection, Competitors brand Comparison, Profit % and many more things we check.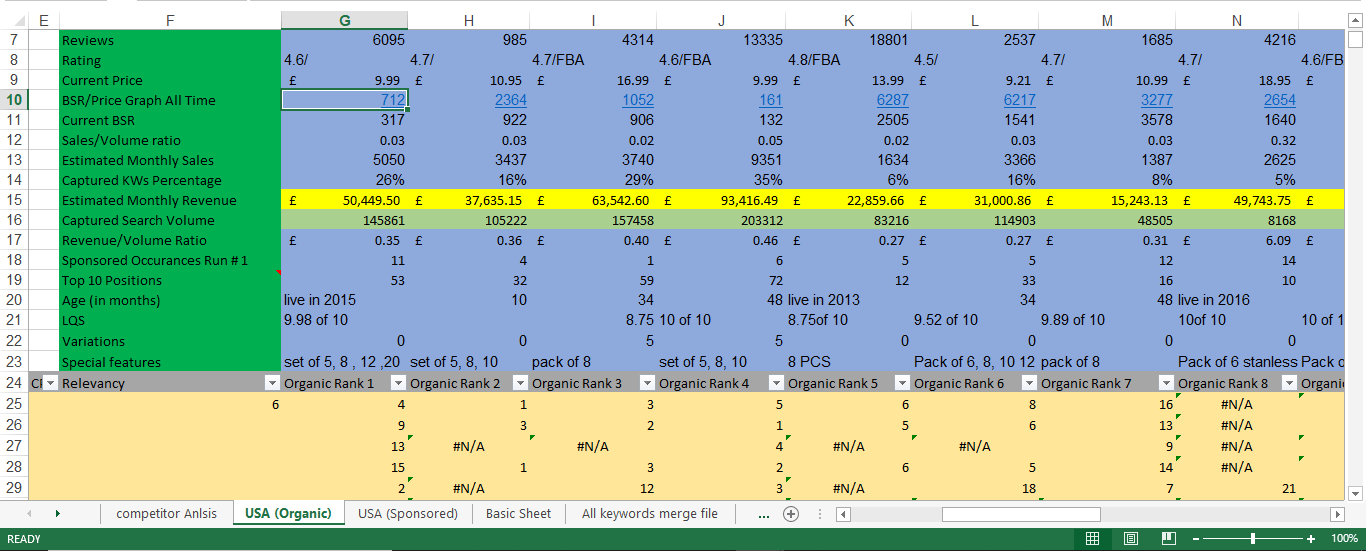 Product Sourcing:
I can Product Source a very good quality product with reasonable price to ensure the good profit % and also we do the value addition to feel difference and unique our brand from the others Amazon sellers because we set some rules for this as well, can discuss if you want.

Listing Optimization & SEO:
We set some rules for Listing Optimization according to Amazon Algorithm which we follow them strictly and getting awesome results https://essaynow.net/. Because I have very strong skills and hands on experience with latest techniques by using H-10 and MS Excel in this regard I can get the actual facts and fingers like how many KWs have space, How Many KWs are captured by competitors and also on which KWs our competitors getting sales by using PPC and many more.
Please see the attached Screen Shorts, This is how we get the data for Keywords Analysis, Keywords Capture by the Competitors brand, which Keywords are ranked by Organically/PPC of the Competitors brands and many more things we ensure for Listing Optimization & SEO.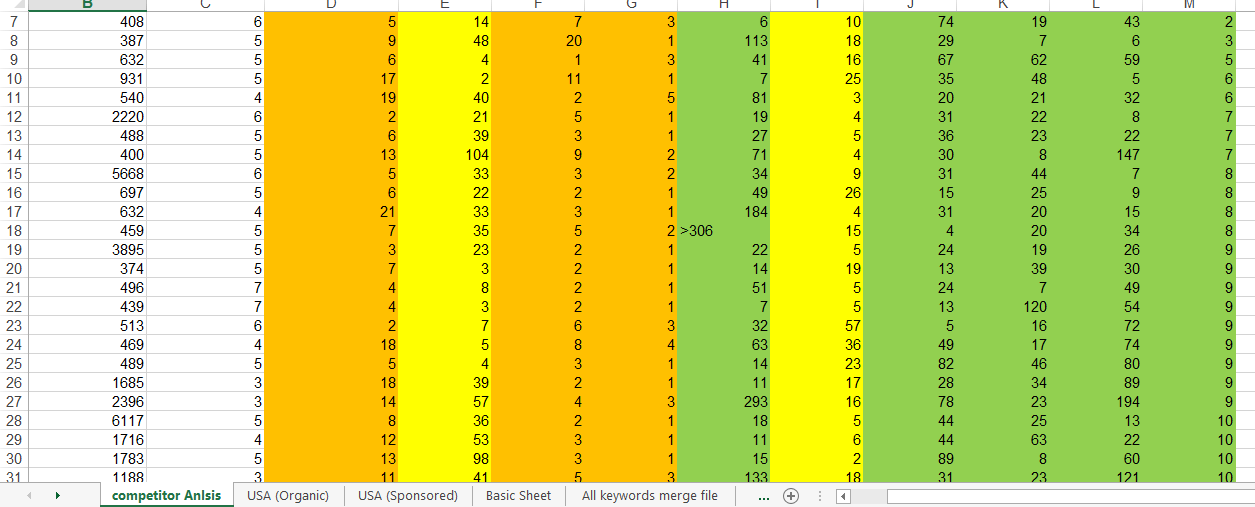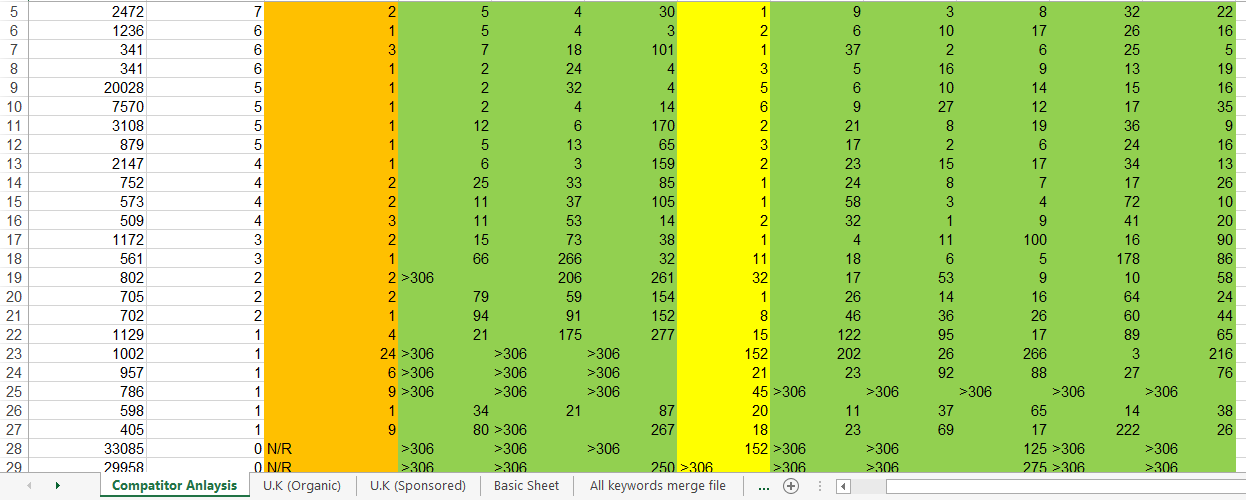 PPC Management & Scaling:
I have very Good hands on experience on PPC and i know the advanced and latest techniques how to control/Manage the CTR, CVR, CPC, ACOS and TCOS etc. while using PPC. Because the PPC is science and there are only few person who know this science so you are in good hands.
There are so many thing which are contributing for Successful PPC with under control ACOS. The first and main thing is Optimized listing, if your listing is well optimized then your PPC will more successful with very low ACOS.
Also for Ranking we can use many strategies according to product & Niche.
Influencer Marketing, Many chat Flows, Facebook Ads, SFBM etc.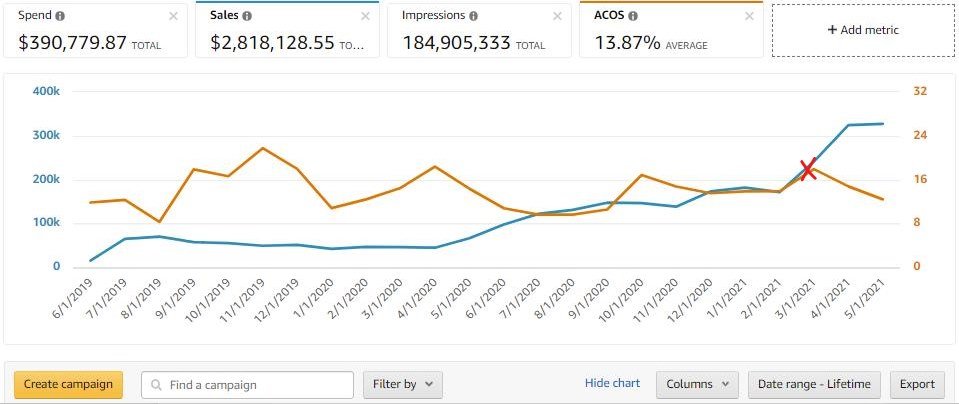 Tools we are using: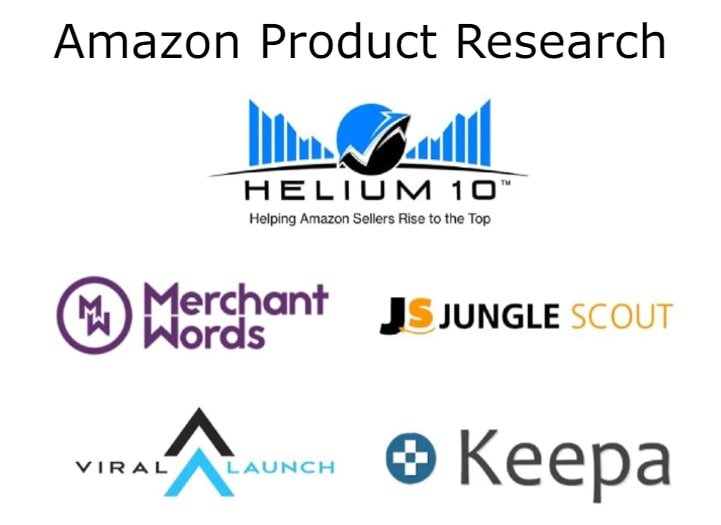 So please feel free to contact me through zoom, Skype or Voice call for more discussion and any other questions.
Thanks and looking forward to working with you for showing you my Impressive skills and techniques.